COMPANY
MONTINI yesterday and today, market leader.
TODAY
For over 60 years MONTINI has been an expert in the design and construction of special electric forklifts, studied in every detail to optimise logistic in warehouses with specific needs.
Thanks to its research and various patents filed over the course of the years, MONTINI has developed the necessary experience and specific know-how to provide the market with technological gems: special electric forklifts of unrivalled performance and reliability.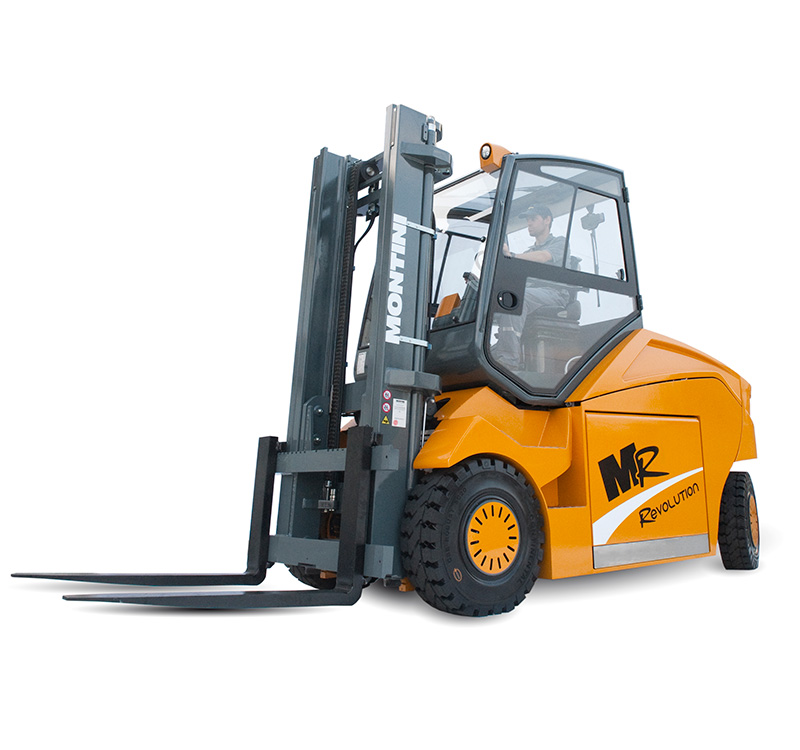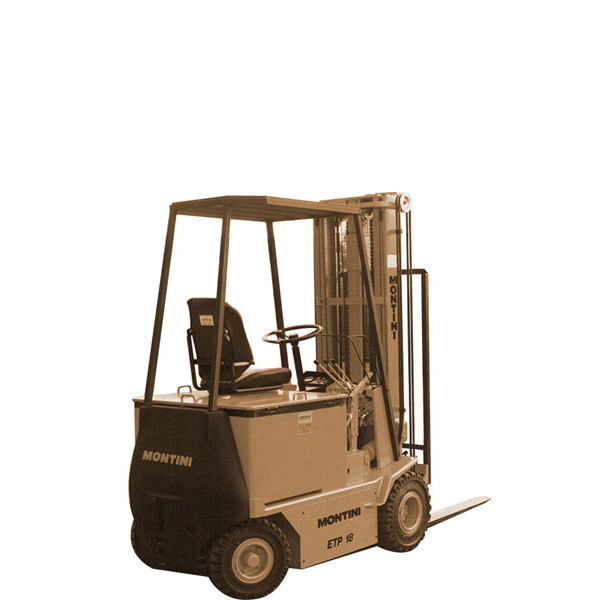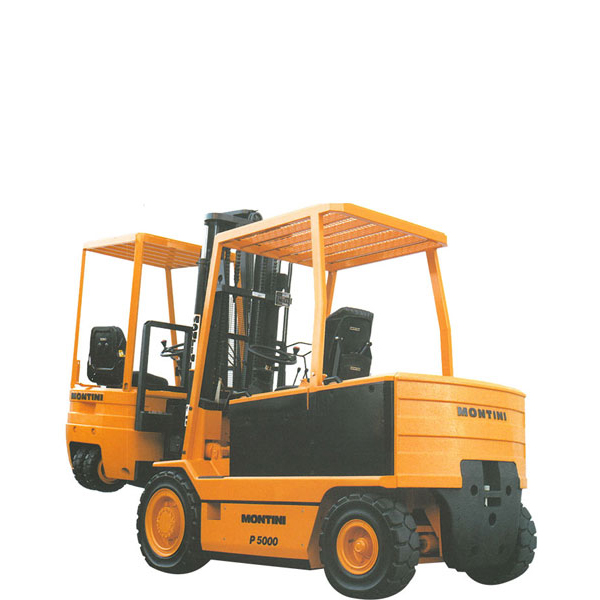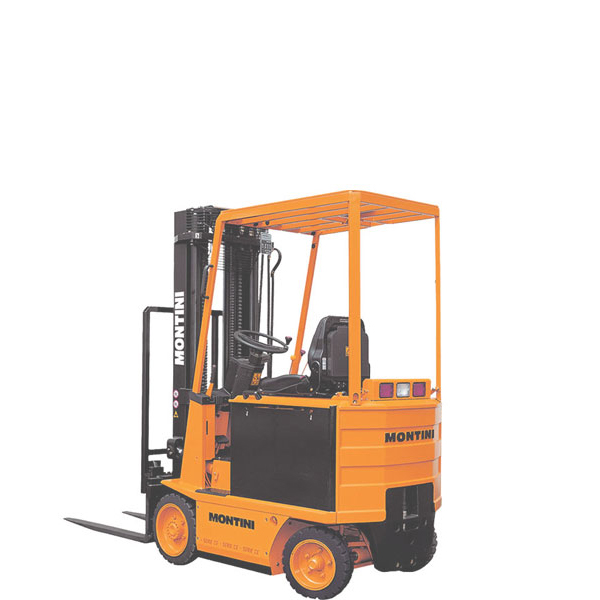 <! ========= Cool Timeline Free 2.6.1 =========>

Brothers, Antonio and Giovanni Montini, produce the company's first diesel forklifts, with load capacities ranging from 3 – 10 tons. The vehicles were immediately popular thanks to their sturdiness and technology.

Brothers, Antonio and Giovanni Montini, produce the company's first diesel forklifts, with load capacities ranging from 3 – 10 tons. The vehicles were immediately popular thanks to their sturdiness and technology.

October 11, 1960

Production of the first electric forklifts specifically designed for the fruit and vegetable sector. The huge success of these vehicles makes MONTINI a leader in this market segment.

Production of the first electric forklifts specifically designed for the fruit and vegetable sector. The huge success of these vehicles makes MONTINI a leader in this market segment.

October 11, 1965

The company realises that the market needs an increasingly higher level of services and sets about meeting this need, setting up a competent and qualified technical and after-sales office.

The company realises that the market needs an increasingly higher level of services and sets about meeting this need, setting up a competent and qualified technical and after-sales office.

October 11, 1980

The company feels the need for faster and more widespread commercial expansion: GM, a company of the MONTINI group, is established to distribute vehicles both in Italy and abroad.

The company feels the need for faster and more widespread commercial expansion: GM, a company of the MONTINI group, is established to distribute vehicles both in Italy and abroad.

October 11, 1984

The first series of BINGO forklifts is launched: it is an immediate success!

The first series of BINGO forklifts is launched: it is an immediate success!

October 11, 1998

MONTINI invents the CSM system (Comfort Security MONTINI), becoming the first company in the world to install shock absorbers on forklifts, ensuring greater safety and comfort for the operator and reductions in the incidence of occupational disorders, putting the company way ahead of standards and legal requirements governing vibrations generated by operating machinery.

MONTINI invents the CSM system (Comfort Security MONTINI), becoming the first company in the world to install shock absorbers on forklifts, ensuring greater safety and comfort for the operator and reductions in the incidence of occupational disorders, putting the company way ahead of standards and legal requirements governing vibrations generated by operating machinery.

October 11, 1999

The MONTINI company is 100% taken over by Francesco Garotti, historical partner and in the company since the late '70s.

The MONTINI company is 100% taken over by Francesco Garotti, historical partner and in the company since the late '70s.

October 11, 2002

To reduce distribution steps and costs for end customers, MONTINI decides to distribute its products directly.

To reduce distribution steps and costs for end customers, MONTINI decides to distribute its products directly.

October 11, 2005

The BINGO series evolves and becomes BINGOplus, extending the standard warranty to 30 months or 4000 hours of work, thanks to its proven technical reliability.

The BINGO series evolves and becomes BINGOplus, extending the standard warranty to 30 months or 4000 hours of work, thanks to its proven technical reliability.

October 11, 2007

The BINGO series evolves and becomes BINGOplus, extending the standard warranty to 30 months or 4000 hours of work, thanks to its proven technical reliability.

The BINGO series evolves and becomes BINGOplus, extending the standard warranty to 30 months or 4000 hours of work, thanks to its proven technical reliability.

October 11, 2010

BINGO ZINC is born: the new series of fully galvanised forklifts (3 and 4 wheels, with load capacities of up to 4000 kg) and with stainless steel components, designed specifically for the food sector. One of its kind in the front forklift truck world.

BINGO ZINC is born: the new series of fully galvanised forklifts (3 and 4 wheels, with load capacities of up to 4000 kg) and with stainless steel components, designed specifically for the food sector. One of its kind in the front forklift truck world.

October 11, 2011

The innovative MONTINI forklifts belonging to the "MR – MONTINI Revolution" series appear on the market: a modern and attractive design for lifting loads of between 6 and 10 tons. The series is unveiled at the "CeMAT" trade exhibition in Hanover.

The innovative MONTINI forklifts belonging to the "MR – MONTINI Revolution" series appear on the market: a modern and attractive design for lifting loads of between 6 and 10 tons. The series is unveiled at the "CeMAT" trade exhibition in Hanover.

October 11, 2014

The "BINGOplus N" series evolves into the "MR – MONTINI Revolution" series: now the range consists of forklifts with load capacities of 1600 kg to 10000 kg.

The "BINGOplus N" series evolves into the "MR – MONTINI Revolution" series: now the range consists of forklifts with load capacities of 1600 kg to 10000 kg.

October 11, 2014

The "BINGO ZINC" series develops into the "MR ZINC" series: a wide range of forklifts with load capacities between 1600 and 5000 kg, designed specifically for the food sector.

The "BINGO ZINC" series develops into the "MR ZINC" series: a wide range of forklifts with load capacities between 1600 and 5000 kg, designed specifically for the food sector.

October 11, 2015

The MONTINI range is extended to include the new "ML TRI" models: the tri-lateral electric forklifts, with standard, stationary driving position, are ideal for working in narrow aisles and for lifting heavy loads to high levels.

The MONTINI range is extended to include the new "ML TRI" models: the tri-lateral electric forklifts, with standard, stationary driving position, are ideal for working in narrow aisles and for lifting heavy loads to high levels.

October 11, 2017

The MONTINI range gets bigger and better with the new "MONTINI AGV" (Automated Guided Vehicle) electric forklifts for warehouse logistics.

The MONTINI range gets bigger and better with the new "MONTINI AGV" (Automated Guided Vehicle) electric forklifts for warehouse logistics.

October 11, 2018

MONTINI moves its headquarters, expands its production facilities and moves to Lugo in the new premises built near the spare parts warehouse.

MONTINI moves its headquarters, expands its production facilities and moves to Lugo in the new premises built near the spare parts warehouse.

July 15, 2020