Logistics and material handling are activities that require special machinery and equipment, such as electric forklift trucks which offer high performance and are always ready for use.
Lithium-ion batteries or lead-acid batteries? Here are the differences
When it comes to electric forklifts, it is essential to carefully consider the various energy supply systems, from the most traditional to the most revolutionary.
The most traditional batteries are the lead-acid type, but these represent a technology that isn't always efficient, in terms of performance and duration.
On the other hand, lithium-ion batteries used to power electric forklifts represent a real breakthrough.
In fact, Li-ION batteries have a much longer life cycle than lead-acid batteries, making an investment in this type of electric forklift much more cost-effective.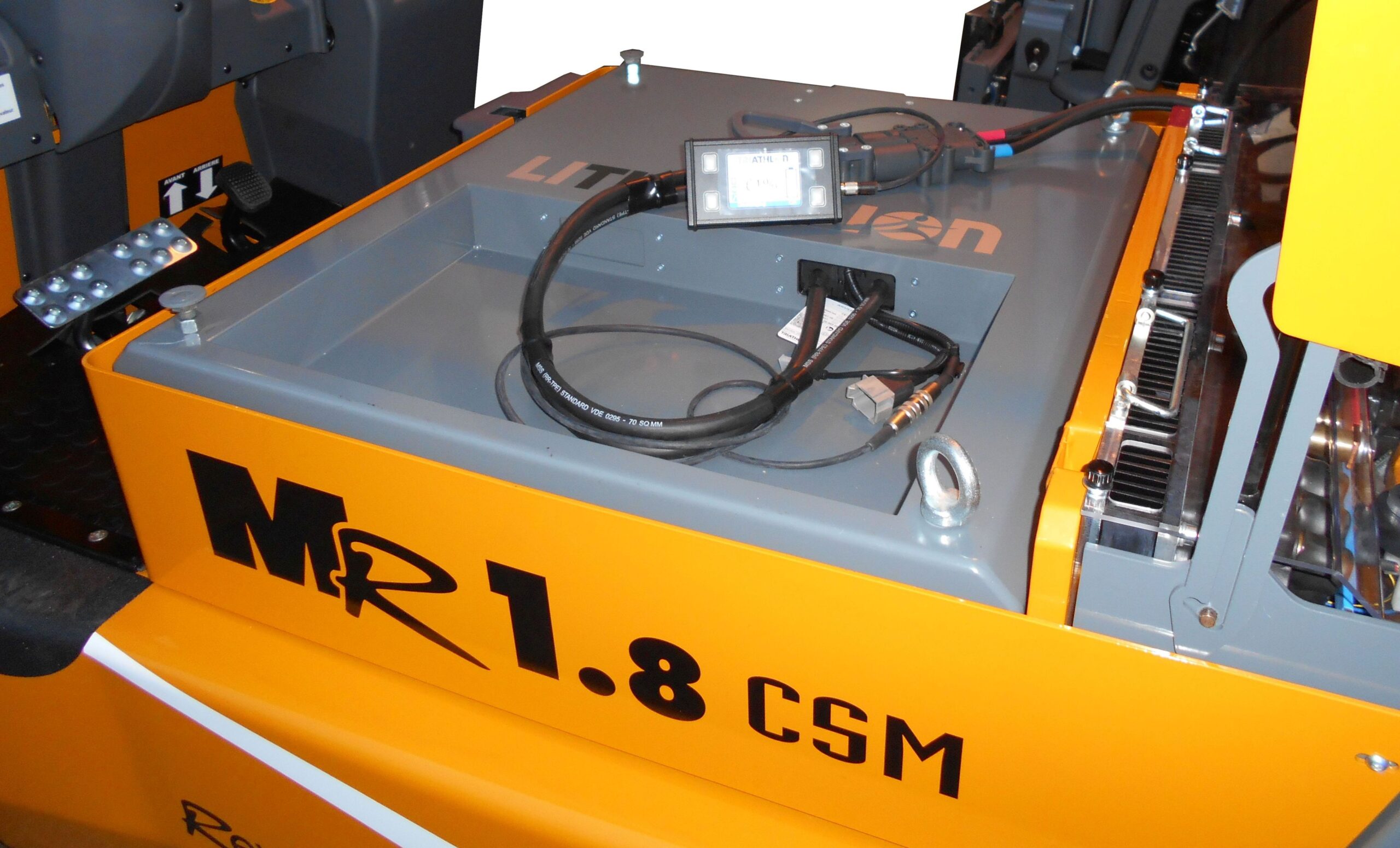 The benefits of owning a lithium-ion electric forklift
All MONTINI forklifts can be powered by Li-ION batteries.
Lithium is increasingly present on an industrial level thanks to the advantages it offers.
Here are the unique benefits of lithium batteries:
1 – Intermediate recharge
Unlike standard lead-acid batteries, lithium-ion batteries can be recharged even partially and when not completely discharged, for example during predefined breaks such as over a lunch break, without affecting their capacity. The quick charge option means the forklift can be used in continuous operation in applications where previously it was necessary to have two traditional lead-acid batteries.
2 – Zero emissions
Since lithium batteries have no acidic components that could leak out or give off fumes, they produce no emissions and can consequently be used in any environment, even in the presence of people and goods, without the need to have a dedicated room for recharging operations. Respect for the environment, sustainability and safety are the features that distinguish MONTINI forklifts equipped with lithium-ion batteries.
3 – Zero maintenance
Lithium batteries are totally maintenance-free, unlike standard lead-acid batteries which require special precautions both during recharging and maintenance operations. Less maintenance means lower technical management costs for your company.
Do you want to upgrade your fleet with new special forklifts capable of meeting your needs?
Our Li-ION electric forklifts offer numerous advantages. Having a fleet of this type of electric forklift trucks at your disposal will give you greater efficiency, greater autonomy and better safety.
We at MONTINI are specialized in supplying special electric forklifts with maximum customization, such as the MONTINI forklifts powered by lithium-ion batteries. A safe solution that safeguards the environment and will allow you to achieve greater levels of productivity.
Want to know more about our special electric forklift trucks?
Book a free, no obligation appointment now.
Call us on (+39) 0545 991001.
Like this page? Share it!