MONTINI has delivered, in Italy in the Piedmont region, the MR 2.5 forklift in "customised paintwork" version, with the painting of a bright green, composed of the corporate colors of the Customer who, specifically, operates in the distribution sector of building materials.
Particular attention was given to the technical configuration options of the truck, including:
the pilot levers hydraulic control (mini-joystick), easily accessible and easy to use, thanks it is installed in an ergonomic armrest which is adjustable with directional control, for comfortable driving positions;
a pedalboard with double pedal forward – backward and central brake pedal, for operator comfort and efficiency.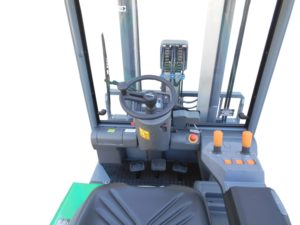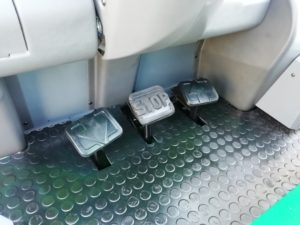 Want to know more about our MONTINI MR 2.5?
Choose the specialization. Choose MONTINI.
Call us on (+39) 0545 991001.