The heavy MONTINI MR electric forklifts, with load capacities of between 6 to 18 tons at load centre of 600 mm, are well suited to multiple customizable logistics solutions and have been developed, in particular, for flexible use in the paper and cardboard industry, a sector characterized by the need to handle reels of different sizes, including truck loading/unloading and warehouse storage operations.
In particular, the models with a rated capacity of 6000 kg and 7000 kg, in the COMPACT, CONTAINER and LOW versions, are suited to various applications, even the most demanding, in the paper making industry, being tailor-made to meet the needs of intensive handling operations, such as for example, storing and transporting loads in confined spaces or loading and unloading containers.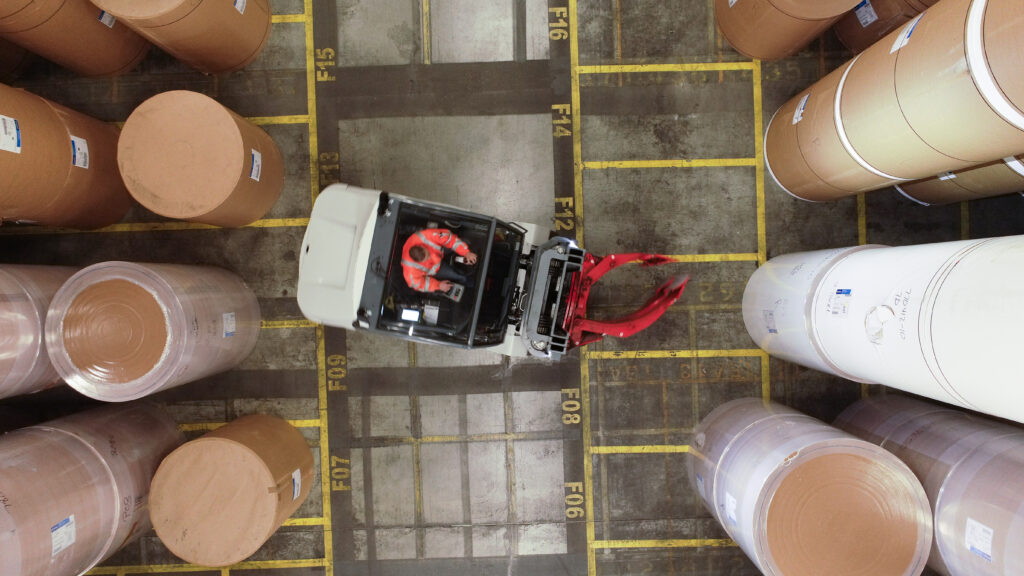 Want to know more about our MONTINI MR electric forklift trucks?
Book a free, no obligation appointment now.
Choose the specialization. Call us on (+39) 0545 991001.